Intern
Interns join a client-team with senior Redstone consultants, and join with their peers to develop a cohort project. As an Intern, you'll participate in team meetings, get to do real client work, and gain unmatched exposure to clients and senior leaders. Each Intern will perform research, analyze data, develop concrete solutions, and practice communicating those results. Mentoring and apprenticeship are a vital part of life at Redstone. You will work side-by-side with other Interns and consultants to develop many of the skills that help Analysts at Redstone hit the ground running, including critical thinking, communication, process, and relationship-building skills.
Meet a Redstone Intern
My Intern experience at Redstone was entirely virtual during the Covid pandemic, and yet I still learned a lot and made genuine professional and personal connections. As an Intern, I owned an entire workstream of a project. My first task was to research and write about Covid-related impacts on public education funding, which interested me both because of its relevance and my passion for education. I then modeled different scenarios of state education funding based on assumptions and levers researched. Finally, I presented these findings directly to the client team and external partners. Throughout the summer, my manager and mentor consistently provided guidance through daily check-ins and supported my holistic wellbeing, making sure I had a good balance of work and life.
When I received a full-time offer to be an Analyst, two main reasons led me to return. First, Redstone lets me do work I care about without sacrificing my wellbeing and stability. I like to think of myself as a value-oriented person (or trying to be) and I want to do work in the social sector; but I also come from a solidly middle-class family where I have financial responsibilities to consider. Second, I really enjoyed working with the people at Redstone. Everyone was openly a nerd and was willing to make time to share their expertise, even when their schedules were filled.
My return to Redstone as an Analyst has been a smooth transition from my time as an Intern – I even rejoined the same project! I feel my internship prepared me to quickly take on more responsibilities, like interviewing experts and writing best-practice memos. I am still constantly supported by my team, my mentor, and senior members of the firm, though this time over a cup of coffee instead of Microsoft Teams. – Hyungil Shim, New York
---
Analyst
All consultants at Redstone play key roles on project teams, and Analysts work directly with clients and senior leaders right from the start. As an Analyst, you will participate in all internal team discussions, brainstorming sessions, and client presentations. You will interview experts, perform research, map and analyze data in GIS, develop concrete solutions, and communicate results within the team and to clients. Mentoring and apprenticeship are a vital part of life at Redstone. Senior consultants will help you develop critical thinking, communication, process, and relationship-building skills.
Meet a Redstone Analyst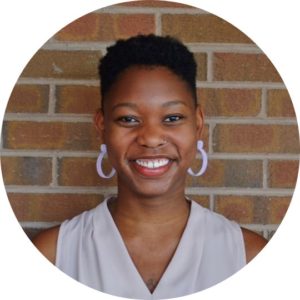 I joined Redstone in 2020 after studying finance and spending a summer in corporate banking. I decided to switch paths because I wanted a position that allowed be to engage in meaningful work with interesting, passionate people. That's what I've found at Redstone. As an Analyst, I've been able to develop deep relationships with my client teams, find mentorship from senior colleagues, mentor newer team members, and help onboard new hires. Because of the small teams we work on, it's much easier to build relationships with clients and be an active contributor in team brainstorms and deliverables.
In my first year at the firm, I've been on projects that have offered the best of both worlds. Several shorter-term projects have allowed me to gain exposure to a variety of different topical areas, and one longer-term project has allowed me to go deeper in relationship- and skill-building.
My longer-term project is focused on launching two national research investments that investigate the factors of curriculum and district systems that contribute to positive outcomes for Black, Latino, and multilingual learner students. The project also convenes an advisory council of math scholars and practitioners who help us really understand best practices for conducting research within school districts. As an Analyst on the project, I attend weekly check-ins with the client and research teams to provide ongoing support and coordination. For the research team, I've supported them to establish the infrastructure for the research investment; for example, I helped on an analysis that identified potential school districts that have the appropriate characteristics to include in the study. For the client team, I help synthesize research findings and other insights through slide decks and memos. Our team has also facilitated events that bring advisory council members together to provide targeted feedback on the research's design. This work relies so much on facilitation and coordination, so I am getting to interact with so many different interesting and passionate people each week. I really appreciate the project's focus on relationships and people. – Charlyn Moss, Colorado
You can read more about a typical day in the life of a Redstone analyst HERE.
---
Associate
Associates take on increasing responsibility in addressing our client's challenges. Building on the role of an Analyst, as an Associate you will also form hypotheses, perform analysis, lead brainstorming sessions, plan and conduct expert interviews, and craft insights and recommendations. As you continue to develop skills, you will lead larger pieces of the client engagement.
Meet a Redstone Associate
When I was promoted from an Analyst to an Associate, one of my project directors told me this would be a transition of taking ownership on projects "from soup to nuts." The idiom felt foreign enough that I Googled it (and I learned it meant "start to finish"; you start a meal with soup and add the garnishes and nuts at the end). The project director's emphasis on the Associates' role as one of increased ownership feels right at home with my experience.
From the start of my projects, I develop direct relationships with the clients, especially since some of my project teams have consisted of just a director and me. This means that when my directors ask, "What do we need to do on this project? What do you think success looks like?" they really mean it. My perspective on what will serve the client is a critical part of our conversations and direction.
To get us across the finish line, I also play an essential role in executing the pieces of a project. Execution looks different from project-to-project, but often involves similar phases of work, such as: making a multi-month workplan; setting agendas for check-ins with clients; conducting research, interviews, and analysis; creating materials to share emerging insights with clients; and facilitating conversations about how findings can shape the client's strategy.
At each stage of a project, the director acts as a thought-partner, co-lead, and guide. But whether setting six-month goals, calculating probabilities in Excel, or leading a brainstorm, I get to build momentum to carry our work forward, from soup to nuts. – Delaney Overton, Colorado
---
Manager
Managers oversee day-to-day activities on the project and run most client interactions. Managers develop and manage project work plans, structure analyses, assign work, develop new insights, and address relevant issues. In addition, Managers are responsible for the professional development and coaching of Analysts and Associates on the team. As Managers gain experience, they take greater ownership of client management and oversee projects with more complex dynamics.
Meet a Redstone Manager
As a Manager at Redstone, I have the pleasure of leading teams of truly incredible colleagues. This includes daily meetings with Analysts, and weekly meetings with the full Redstone team. In my daily meetings with Analysts, we typically start with a "balcony check-in," in which we each share how we're feeling about the project. We then put our heads together and talk through progress and sticking points that the Analyst has encountered in their work. This often feels like an idea jam-session, with both of us listening to, celebrating, and riffing off each other's ideas. In our meetings with the full Redstone team, we connect with Project Directors to align on the direction for their work. In practice, this means that we get to access the expertise, guidance, and mentorship of veteran consultants in small settings that create ample space for dialogue and thought partnership.
Outside of internal meetings, my work time is focused on two areas. First, I am charged with developing a project plan that identifies key priorities and outlines a process to achieve them. Second, I own content development for chunks of the work (recognizing that Analysts and Associates typically lead the charge). For me, this means that I get to keep doing some of the analysis and storytelling that I learned to love so much in my first few years at Redstone, while also exploring new opportunities to manage the project direction.
Finally, we share out our work with clients in weekly calls. I really like these moments because client service is just that – service. It's listening empathetically to their experiences and priorities; it's communicating clearly to demystify things that they really care about; it's helping them achieve organizational goals that have otherwise proven elusive. In that sense, being a Manager at Redstone allows me to have my cake and eat it too, pursuing impact at-scale through project work with powerful institutions on major social challenges, while also pursuing a more personal, direct form of impact by serving clients. – Matt Sant-Miller, New York
---
Associate Principal
Partnering closely with clients, an Associate Principal will develop innovative, high-impact solutions to social issues. As a beginning Associate Principal, you will manage 2-3 projects at a time and lead relationships with current clients. More senior Associate Principals will originate 1-2 new client relationships per year. Associate Principals are on the firm's Leadership Team, take on responsibility for key internal priorities, and provide coaching for other team members to play productive roles on client teams and develop in their careers.
Meet a Redstone Associate Principal
As an Associate Principle (AP) at Redstone, I feel lucky to lead high-impact projects and help shape the future of the firm. I get the chance to grow strong client relationships, deepen my subject-matter expertise, and develop many skills that build on what I learned as a Project Manager.
Most of my time is focused on leading teams that are solving exciting problems for our clients. Typically, I help develop a project's scope, work with a team of Analysts or Associates to deliver high-quality work, and look for opportunities to help our clients expand their impact and achieve their broader goals. I'm always looking for ways to build our knowledge, both to offer insightful solutions to our clients and to contribute to the broader field's development. I am usually working on just 2-3 projects at a time, so I get to stay close to the day-to-day work with my teams – providing teammates feedback on materials for client check-ins, or helping prepare talking points for board presentations or other high-stakes meetings. I also spend time building relationships with leaders in the field, exploring ways that Redstone could help them achieve their goals.
Throughout my projects, I'm working closely with a Redstone partner, the client, and my team to make sure we are all getting opportunities to contribute effectively. Coaching and mentoring newer staff members is a big part of my job, as is leading client meetings, and finding creative solutions to tough challenges. As a member of Redstone's leadership team, I help lead internal priorities (e.g., recruiting, mentorship, and strategy development) that shape the firm's culture and direction. – Rachel Cowher, Colorado
---
Principal
Building on the Associate Principal role, Principals originate and lead a client portfolio of high-impact projects. Principals exemplify leadership and inspire trust and confidence across a diverse range of constituents. As a Principal, you will be a member of the Firm's Leadership Team and Management Committee and contribute to the strategic direction of the firm with other senior leaders. You will also play an important role in growing and nurturing the talent and capacity of staff.
Meet a Redstone Principal
I joined Redstone as an Analyst. My career path is a testament to the opportunities that Redstone creates to learn new skills, serve a range of clients, and help build an impactful firm. As a Principal, I work to advance all of our firm's values, from helping social impact-focused organizations advance systemic change to developing diverse leaders within the firm to building the social sector by sharing insights from our work.
The bulk of my time remains focused on expanding and deepening our relationships through excellent client service. I need to ensure that our work not only delivers strongly on a project's scope, but does so in a way that helps the people with whom we work advance their broader organizational strategies and grow in their field as individuals. At any given time, I am likely to be leading a few projects and exploring new impact opportunities, while 1) taking care to limit my commitments so that I remain deeply engaged in all my projects (no parachuting in and out!) and 2) identifying common threads that may have lessons for the broader fields of shared prosperity and economic equity.
Meanwhile, I'm constantly looking for ways to keep my teammates at their growth-edge and elevate their insights with the client, leverage the expertise of our external consulting partners, be a better "development lead" mentor to several colleagues, and build the culture, team, and relationships of Redstone's New York office. And as a member of the firm's management committee, it is especially important that I actively champion our efforts to build a more equitable, inclusive, and just firm, in both formal capacities (e.g., serving on the firm's DEIJ working group or supporting recruitment) and on a day-to-day basis in ensuring all Redstoners feel they fully belong and are set up to thrive. – Jeremy Avins, New York